Jonah Hill: Climate Change is an emergency. Let's act like it.
Jonah Hill was on Jimmy Fallon promoting his latest movie. But that's not all he had to talk about.
Watch for yourself: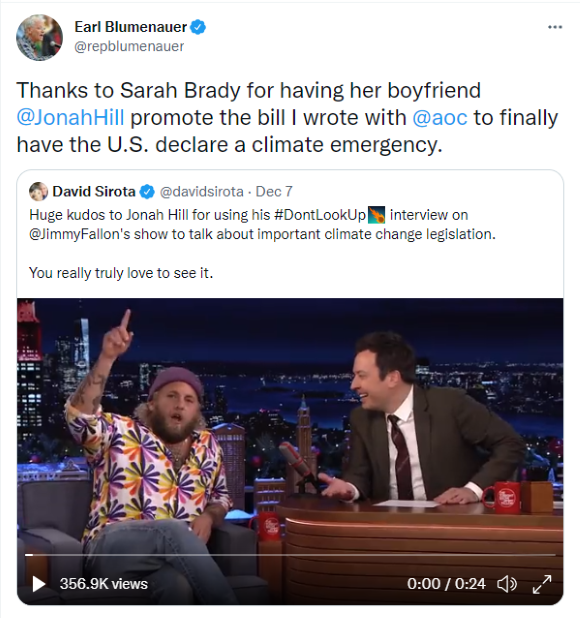 Sarah Brady and Jonah Hill see the urgency of the climate crisis. So do the millions of people across the country from Oregon to Texas to Maine who endure the wildfires, blizzards, hurricanes, and drought each year.
One key step? President Biden must declare climate change a national emergency. You may remember this is an idea that came from a meeting I had with Portland activists – an idea I brought back to D.C., where I worked with Representative Alexandria Ocasio-Cortez and Senator Bernie Sanders to write this bill.
The clock is ticking. If we don't act on the climate crisis now, we won't get a second chance. I'm glad to see folks like Jonah and Sarah using their influence to make sure people understand the urgency of the moment. And I'm going to keep fighting to make sure Congress does too.
Courage,
Earl
Posted on December 10, 2021
.